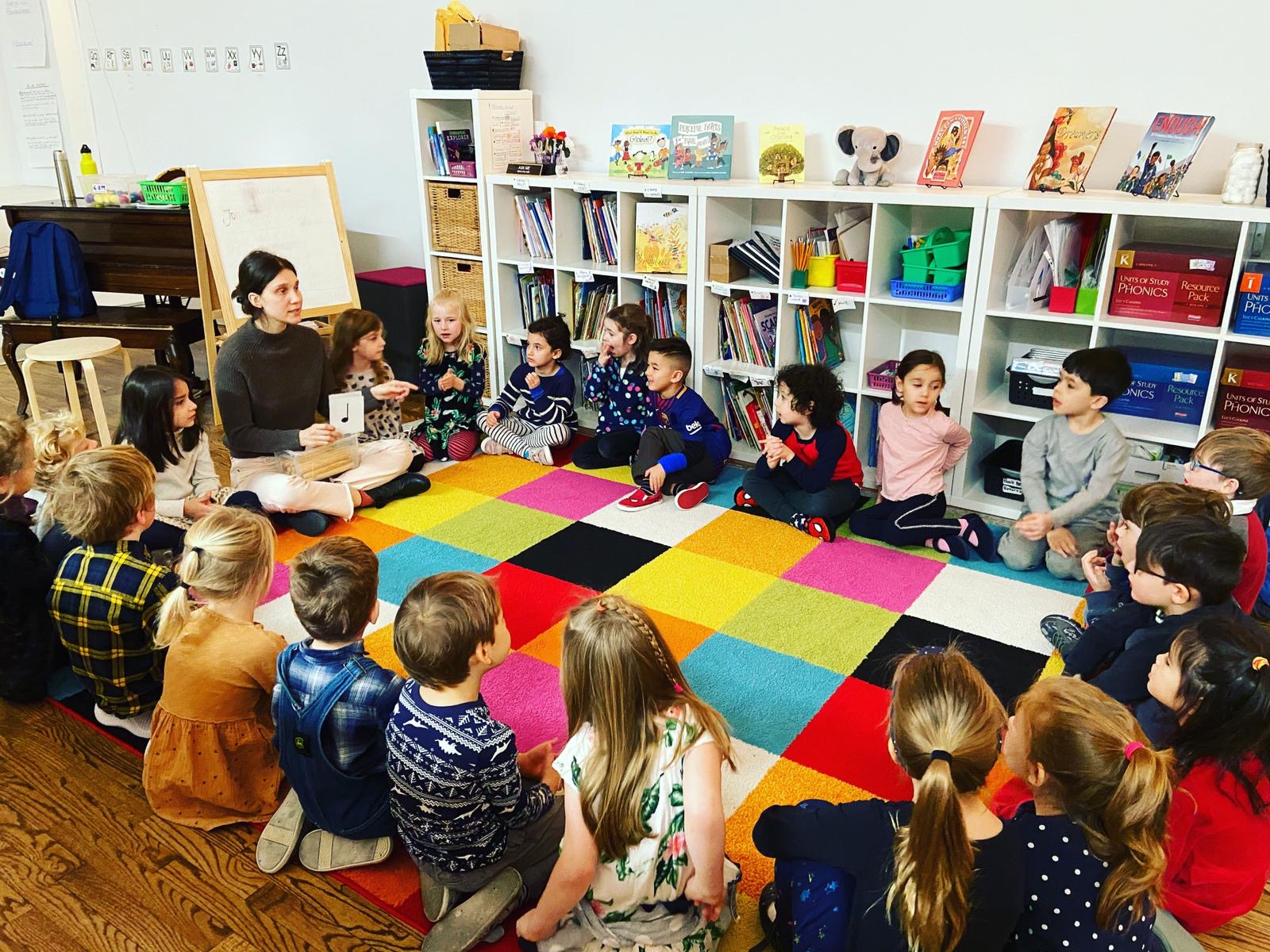 Meet the GSM Administrators
Please meet our team of highly experienced administrators.
Julia passionately advocates for bilingual education. After graduating from LMU in Munich (M.A. in Theater, English Literature + Pedagogy), it was her passion for acting that brought her to NYC. In 2014 she started teaching at the German School Brooklyn (GSB), where she transitioned from class teacher to administrator. In 2018 she helped to establish the German School Manhattan (GSM) and took on the role of director 2 years later. Being a school leader has given Julia the opportunity to mentor teachers and bring a creative approach to curriculum blending. Julia lives in Brooklyn with her daughter Lumi.

Ute has worn many hats throughout her career since getting a degree as an elementary school teacher for Art and English in Berlin. She started in programming at the American Academy in Berlin, which brought her to NYC over a decade ago, followed by many years in the arts non-profit world. With the birth of her son Ute transitioned to free-lance web design and most recently founded the Gowanus Souvenir Shop. Raised bi-lingually herself, she is now raising her son, who goes to the German School Brooklyn, bilingually. Feeling at home in both the US and Germany has brought Ute unique opportunities and perspective. She is excited to support the German School Manhattan school kids with their bilingual education this coming school year, and also to get back to her academic roots.

Kathrin is the Founder and Head of School of the German School Brooklyn.
She manages daily operations at the school including administration, strategic development, fundraising and admission.

After studying law at LMU Munich, Germany, Kathrin moved to the US in 2008.
Prior to her work for the German School Brooklyn, Kathrin worked in the political department of the German Mission to the UN and served at the German Consulate General in New York.

She lives in Brooklyn with their son Liam.