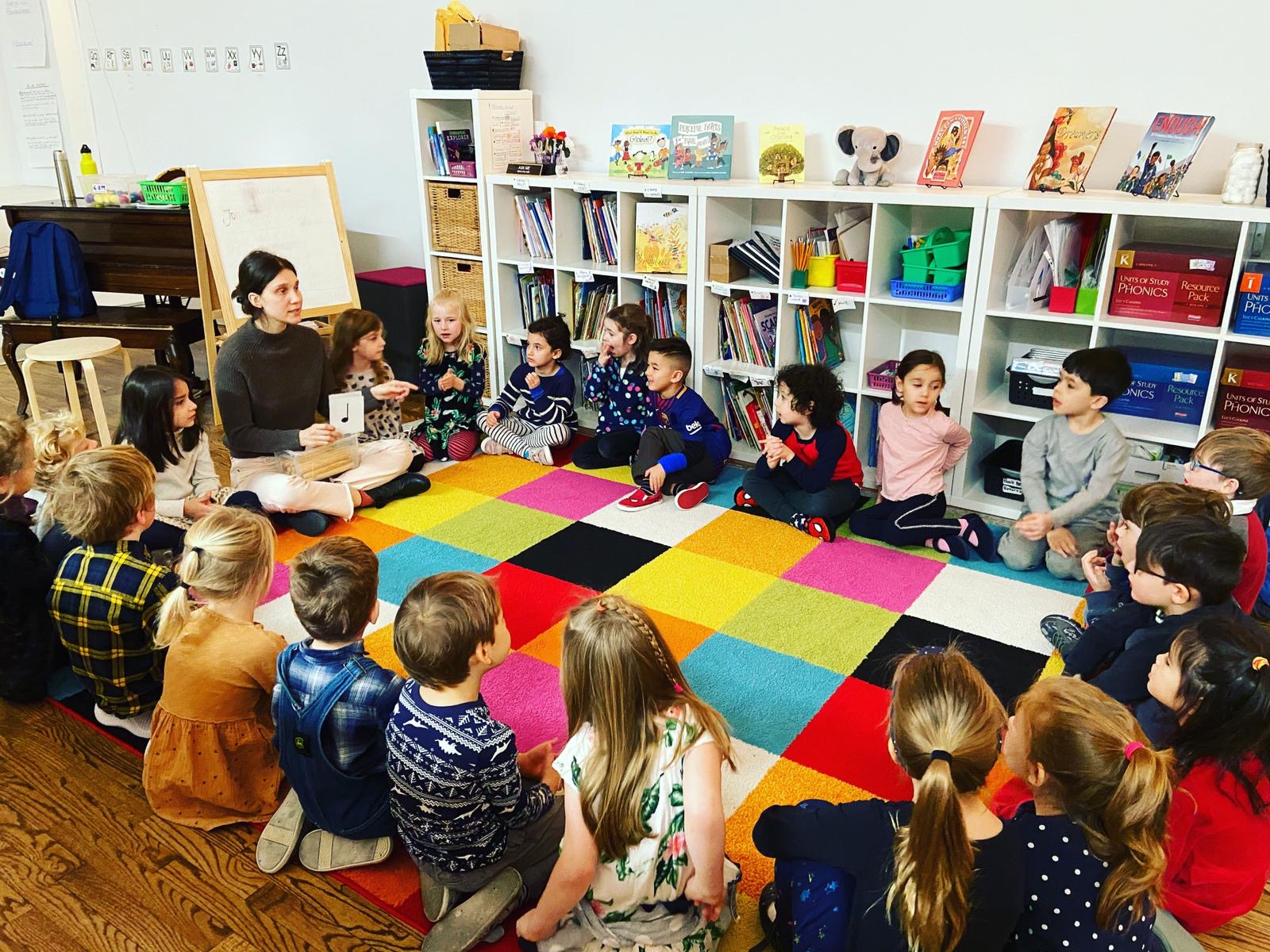 Meet the GSM Administrators
Please meet our team of highly experienced administrators.
Born and educated in Germany, Hila has lived and worked literally around the globe before taking on the role as the GSM's Head of School in her beloved city of New York. As a graduate of Social Pedagogy, Sociology, and Economics, she has 10 years experience in public and private administration management, most notably in responsible management roles with the United Nations Organization in Vienna, Austria, Beirut, Lebanon, Kabul, Afghanistan. Education and child protection have always been the core and center of her professional and personal passion: Hila is the co-founder of elementary schools in Kabul, Afghanistan that support disadvantaged children to learn and live in a safe environment and therewith help them thrive.

Julia loves working with kids and the arts. After graduating from LMU in Munich (M.A. in Theater, English Literature + Pedagogy), it was her passion for acting that brought her to NYC, which led to working at the German School Brooklyn (GSB) as the class teacher for grades 1 and 2. After her daughter was born, Julia transitioned to teaching part-time and taking on the Director of Marketing role. When GSM opened, Julia was part of the founding team and she is happy to be contributing to this exciting new endeavor.

Ute has worn many hats throughout her career since getting a degree as an elementary school teacher for Art and English in Berlin. She started in programming at the American Academy in Berlin, which brought her to NYC over a decade ago, followed by many years in the arts non-profit world. With the birth of her son Ute transitioned to free-lance web design and most recently founded the Gowanus Souvenir Shop. Raised bi-lingually herself, she is now raising her son, who goes to the German School Brooklyn, bilingually. Feeling at home in both the US and Germany has brought Ute unique opportunities and perspective. She is excited to support the German School Manhattan school kids with their bilingual education this coming school year, and also to get back to her academic roots.

Kathrin is the Founder and Head of School of the German School Brooklyn.
She manages daily operations at the school including administration, strategic development, fundraising and admission.

After studying law at LMU Munich, Germany, Kathrin moved to the US in 2008.
Prior to her work for the German School Brooklyn, Kathrin worked in the political department of the German Mission to the UN and served at the German Consulate General in New York.

She lives in Brooklyn with their son Liam.